The Innovation Labs are internal research program set up in partnership with 42 and Epitech schools.
The labs facilitate innovation by letting students collaborate with in-house experts on disruptive topics.
To imagine innovative solutions to business problems thanks to the disruptive capacity of students, vente-privee has teamed up with two reference schools in the high-tech sector: 42 and Epitech, by launching two laboratories dedicated to innovation. About forty qualified and motivated students have been selected and are supervised by the vente-privee teams to work on R&D projects within two unique workspaces, designed to stimulate creativity. The students' mission is to boost innovation at vente-privee by creating "POC", Proof Of Concept.
An opportunity for these young soon to be experts to be immersed in the professional world of an e-commerce leader and to benefit from the know-how of the teams of the Information Systems Department (DSI) of vente-privee. Some vente-privee projects are integrated into the educational path of the students and allow them to validate credits for their diploma. These innovations Labs also make it possible to identify and recruit the talents of tomorrow to join the DSI vente-privee teams.
Innovation
Innovation is about nurturing a project or solving a problem that goes beyond the boundaries of existing expertise.
Pedagogy
The Lab an advanced applied program
Throughout their internship, we also accompany students on an educational level, providing them with many ways to improve:
Be a part of vente-privee
During their internship, students will have numerous opportunities to discuss with other vente-privee collaborators, even without direct interaction with their project. As we have many highly qualified people on our staff, it is an excellent way for them to progress.
External & internal advisors 
Lessons are scheduled as part of their internship, in order to integrate theoretical and practical knowledge on subjects which are not taught in their schools, not fully covered or which are difficult to understand by themselves.
Lessons vary from month to month:
Initiation to Mathematics for Machine Learning
Introduction to algorithms (from list to graph theory)
Relational Databases and SQL optimization
Source and project management
High availability
Big Data
…
Lab Sessions – Tech talks
The lab sessions are presentations made by a student on a topic of his choice. The objective of this exercise is to make them practice and improve their presentation and communication skills. The topics already presented cover fields ranging from the chemistry of transistors to the problems of Byzantine generals.
The tech talks are short presentations on a purely technical topic, followed by a question and answer session with the community.
Technology openness @vpTech
vente-privee regularly organizes Meetup and Brown Bag Lunch, to which students are obviously invited. It is an excellent way for them to meet other services or product collaborators.
Challenges
At least twice a year, vente-privee organizes Hackathons for its staff, which is an excellent way for students to show the rest of the staff what they have learned and what they can do!
We also do a custom version of it for the labs called Pimp my Lab Events.
Project Guidance
How projects are conducted
Labs projects are developed over short iterations of 3 months, every collaborators are invited to submit a project. A project is an idea and a team. To be selected  as a lab project a technical and a business mentor is essential.
The business mentor will be the carrier of the idea and its functional needs. He will present and represent the non technical part of the project, the part that the students do not have the chance to see elsewhere.
The technical mentor will be responsible for the technicals exchanges between the product team and the lab team, and will ensure that the project remains consistent with the rest of his product. He will act as a guide for the students and participate regularly in the development of the project.
Students working on the project must be thoughtful and proactive in order to resolve the business problem(s) brought by the business mentor.
Facts & Figures
Looking back at the first year
45+ projects / 200+ applicants / 70+ students
Jean PHILIPPE
Director of vente-privee Lab 42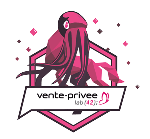 Martin VAN LAERE
Director of vente-privee Lab Epitech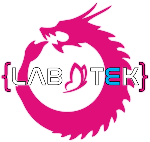 You are a 42 or Epitech student
Send your resume at ituniversity@vente-privee.com